NEW
Published on 15/02/2018
Lifedomus, the new home automation and multimedia gateway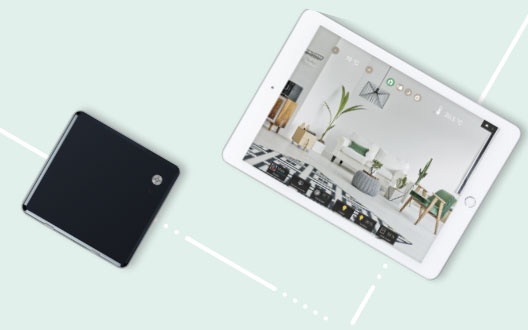 Discover Lifedomus: a unique high-end automation offer, born of the merger between Tydom 3.0 and Lifedomus Sense/Vision gateways.
Lifedomus, the besoke smart solution
With Lifedomus, the control of home automation is up to you.
Having a smart home is a pleasure. For instance, enjoy spending a nice moment, comfortably sat in your sofa. From your smartphone or tablet, you can change the channels on your TV. All your movies are sorted, ready to be played. If you fancy listening to the radio or some music? Just ask!
See some ideas of multimedia home automation with Lifedomus >
Thanks to video realism on the Lifedomus App, you con control your devices by scrolling the screen of your tablet or smartphone. Slide your finger on a window and the blind will open or close, touch on a lamp and watch it turn on in real time…
Enjoy all the possibilities of Lifedomus multimedia control
More information about Lifedomus gateway >
Do you already own a Tydom 3.0, Lifedomus Vision or Sense gateway?
Download the new Lifedomus App on Google play or App Store and extend your experience of the smart home.
To extend your home automation system, contact your usual installer. He will present the new offer of software options according to your needs: multiroom audio, video projector, smart lock …
Haven't acquired a home automation system yet?