NEW
Published on 18/04/2019
Two new features to be discovered in the Lifedomus interface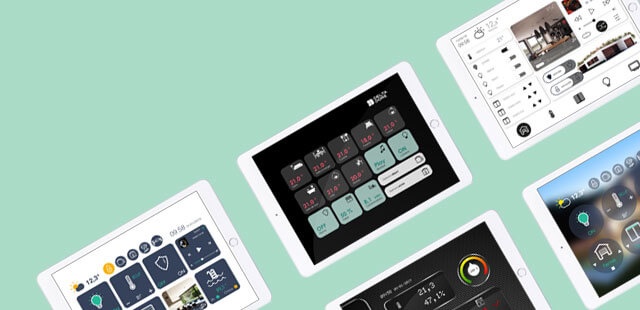 Lifedomus, our Design Studio software, is enhanced with 2 new features. 
Pre-configured graphical user interfaces
To optimise your time when setting up a Lifedomus system: we offer you high-end graphical user interfaces that you can very quickly import into your Design Studio project. Your design graphical user interface will be up and running in only 30 minutes.
These pre-configured interfaces are editable. You can add your logo and hotline number as well as customise the graphic elements according to your customers' requirements. They were designed by user experience (UX) experts and are very user-friendly. 
Find out how these graphical user interfaces operate on video >
Your own exportable graphical user interfaces
To store and operate your graphic configurations, you can export your graphic pages from Design Studio. You can capitalise on the time spent developing your interfaces and reuse them for other projects.