Growth
20% growth in turnover for 2020-2021



Founded in 1970
820 employees

6 subsidiaries in Europe
EUROPEAN MANUFACTURING 3 factories in France & Germany
Every year 4.5 million products are manufactured in France and 0.5 million in Germany
5 million homes are fitted with Delta Dore home automation solutions.
Our expertise, products and services
SMART HOME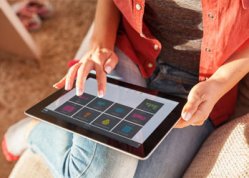 For private customers
Complete offering of smart solutions to make your life easier, gain in comfort and secure your home (control energy, shutters, lighting, doors and multimedia, etc.).
SMART HOME GLOBAL SYSTEMS FOR OUR PARTNERS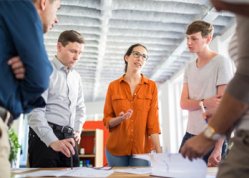 For our partners
Products, applications and IoT platform for manufacturers (boiler, heater, roller shutter, window manufacturers) and service providers (energy operators, banks and insurance companies), giving them access to the smart home.
Our values, and what sets us apart
Our future is designed with simplicity
We inspire our customers with easy-to-use solutions that simplify their everyday life.  
Internally, Our simplicity is expressed in our working methods.​
We value simple & clear human relations.​
Our future is enhanced by openness
We believe that the technological openness of our offers is key to supporting the development of the smart home and buildings market.
In-house, we give priority to an open mindset to new work methods, new profiles for recruitments, and diversity of cultures internationally.
Our future is built on clear choices
We endeavour to develop solutions that provide our customers with true value and a great experience.
In-house, the corporate strategy is shared with all the teams through clear prioritisation objectives
Our future is rooted in trust
We build strong, sustainable and rich partnerships with our customers.
In-house, the trust we place in our employees is expressed through the independence we encourage in them.
Our commitments
An eco-friendly and socially responsible group

ISO certifications
Eco-design
Fight against hazardous products
Environmentally conscious organisation
Training

Training plays a key-role to help installers develop skills and allow them to bring innovative solutions to customers.