TIPS
Published on 29/03/2019
What does installing a smart home box involve?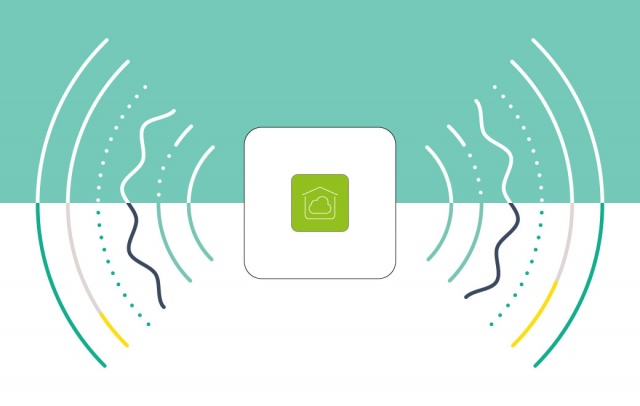 A smart home box will make your life easier and comfier while securing your home and saving on energy bills, with full control from your smartphone or tablet.
What purpose does a smart home box serve?
Installing a smart home box gives you the keys to the world of Smarthome. Like a brain for your home, the box centralises all information. The smart home box :
remotely receives defined actions via a mobile application to manage, program or automate the functioning of your home's devices.
uses radio waves to communicate with connected equipment: heating, roller shutters, lighting, alarm, gate, garage door, etc.
sends information via the application: triggering of the alarm, heating temperature, light turned on or off, etc.
Installing a smart home box requires an internet connection and equipment that is compatible with the box, and the dedicated mobile application to manage and program your home automation must also be downloaded.
Tydom, and my home is smart
From connecting our Tydom smart home box through to downloading the application, we will describe the essential stages required for the successful installation of your home automation system:
The Tydom smart home box is connected to your internet box using an Ethernet cable.
It is also plugged into a power socket.
To configure your installation, download the Tydom application from Google Play or the App Store. Your Wi-Fi needs to be activated on your telephone.
In order to install a smart home box, we recommend that you use the services of a professional who will be able to confirm what equipment is already compatible or what you could connect to our Tydom box thanks to our products.