TIPS
Published on 19/07/2017
How to protect your house from burglary ?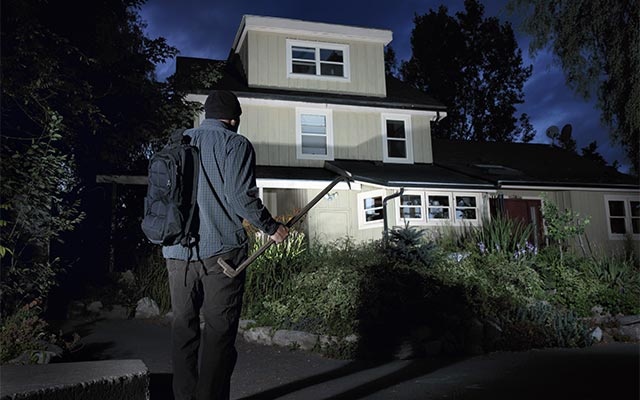 Apartment or house… Find out how to secure your home with an anti-intruder alarm.
Why fit an alarm?
There are around 1 million burglaries every year in the United Kingdom, working out at one burglary every 37 seconds. When people go on summer holidays it can be a quiet time for the neighbourhood but a busy time for break-ins, which can also happen throughout the year.
However, most alarms are not fitted until after the trauma of a first break-in. To avoid being one of these statistics, find out how to protect your home with an alarm system!
 
What kind of alarm system?
Choosing a house alarm in the first place is an excellent way to dissuade potential intruders. Did you know that house fitted outdoor sirens dissuade housebreakers? Or, did you know that 95% of burglars run away when the alarm is triggered? This is a major argument for fitting a security system!
If you are interested, we suggest you explore the different features offered by house alarms. This will allow you to better evaluate your security requirements and combines the desired alarm equipment for optimal protection for your home.
Protect your openings
Magnetic contacts (window, door, veranda & garage door) secure entry points and establish a preventive security perimeter.
Detect intrusions
Indoor, outdoor and video motion detectors relay the presence of people but are not triggered by the presence of pets.
Receive an alert and scare intruders
The control unit, an essential part of the alarm system, connects the different parts and triggers the siren if there is an intrusion.
Control your alarm
Keypads, badges and remote controls can activate and deactivate the alarm when you are at home.
Complemented with a home automation box and a mobile application, your classic alarm becomes a connected alarm and offers you new possibilities:
Receive alerts on your smartphone and control your alarm remotely
Manage your home security with your smartphone wherever you are. You are alerted by SMS and receive a video if there is an intrusion.
Simulate your presence
If you are away, you can simulate your presence by controlling shutters and lights remotely or setting a program for them.
Now you know what options there are for an intruder alarm, you can make a good choice and select your alarm wisely.
How to install it? For greater simplicity and reliability, we advise that you use a qualified professional. This ensures reliable installation and configuration by an expert, who will be able to advise you and provide the best solution for your home alarm project.
 
Go further with Delta Dore...
> View Delta Dore's Tyxal+ alarm products
> Download the interactive Tyxal+ magazine from App Store and Google Play
> Contact us for a free alarm quote from Delta Dore Installers