TIPS
Published on 12/02/2021
When the temperature drops, consumption rises !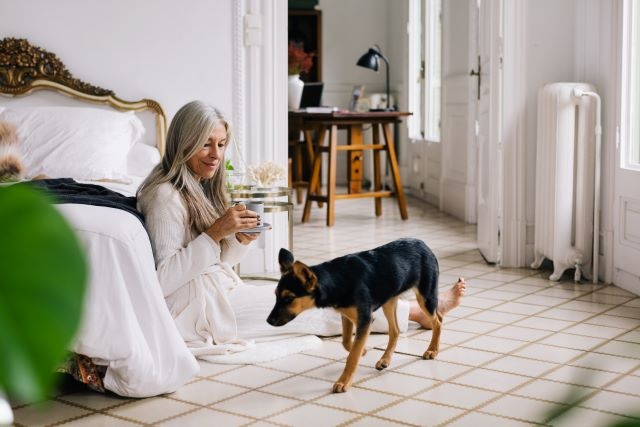 We can all take small, simple steps to reduce our bills and help the environment. Here are a few tips!
Tip #1: Program your heating
Temperatures drop below zero... Do not lower your heating too much if you are away or during the night as reheating the home will lead to extra consumption. With room thermostats you can maintain the setpoint temperature according to what is happening outside to preserve your comfort and save energy.
Tip #2: Ventilate and install open window sensors 
Did you know? Heating humid air is more energy intensive than heating dry, fresh air. Even in very cold weather, it is important to ventilate your home to remove moisture and improve the performance of your heating. Also remember to install an open window detector that will automatically cut off the heating when a window is opened.
Tip #3: Activate the solar optimisation function 
To conserve the heat in your home, coordinate the automatic closing of your shutters with the sunset by using the solar optimisation function that can be controlled from the Tydom app. Check out this feature!
Tip #4: Prioritise the consumption
It's cold, we consume more... and the fuses might blow! Fit a load shedder that will automatically cut off the power to certain non-priority devices at peak consumption time, without impacting your comfort.
If you would like more information about our heating solutions, contact us !