TIPS
Published on 28/05/2021
Leave home worry-free with live streaming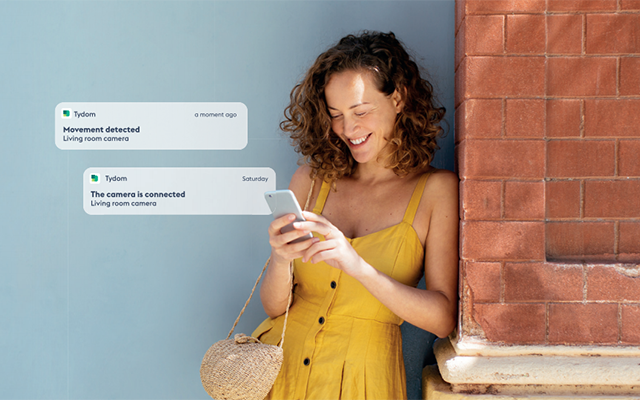 Keep an eye on your home while you're at the office, travelling or on holiday. Enjoy peace of mind knowing you don't need to worry about any unwelcome intrusions. Surveillance cameras are a simple alternative way to protect your belongings and loved ones. 
The Tycam 1100 Indoor and Tycam 2100 Outdoor cameras are easy to install, intuitive and guaranteed for five years. They take care of various security tasks: protecting, monitoring, detecting, dissuading and alerting. 
The associated Tydom hub and app keep you in contact with your home, wherever you are. 
TYCAM: A TRUE SECURITY CAMERA 
This camera is always ready to capture any issues inside or outside the home. The Tycam camera provides: 
Integrated detection with video analysis 
An alert system with event notifications and video on your smartphone 
Video history that can be downloaded or stored for up to 30 days 
See what's happening at your home, any time. It's instant, whenever you want, day or night...and so reassuring!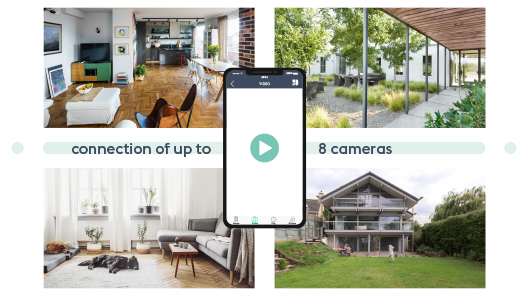 With live streaming, THE TYDOM APP has a video display that can show what's happening in the camera detection zones. This function can be quickly turned off for privacy. 
STAY CONNECTED WHENEVER, WHEREVER: NO SUBSCRIPTION REQUIRED 
Thanks to alerts and live feeds, any attempted break-ins are immediately flagged via the Tydom app on your smartphone or tablet. Videos can be quickly accessed without a subscription so you can be reassured or take action. 
Thanks to Full HD 1080p and H.265 compression (the best on the market), Tycam cameras provide excellent image quality indoors and outdoors, day and night. For clarity, videos optimise bandwidth up to 50% and adjust to your internet speed. 
Still not sure? A professional with expertise in our solutions can advise and support you from supply to installation. You'll be sure to gain a reliable and lasting setup.