TIPS
Published on 10/03/2020
Control your roller shutters with your voice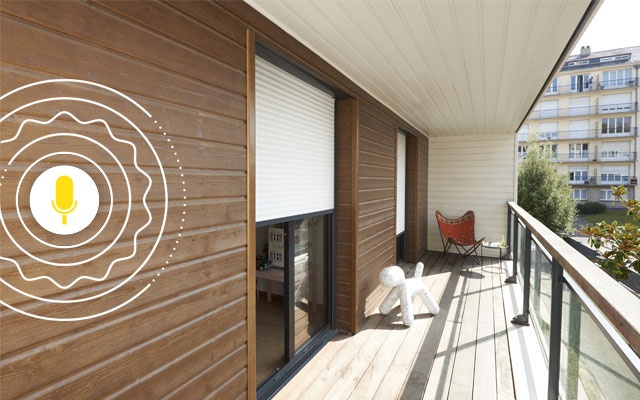 Delta Dore is an expert in the world of home automation. Our connected home solutions are designed to make your life easier. Discover how to make your roller shutters controllable with voice command.
We will see together how to proceed, step by step.
YOUR SHUTTERS ARE ALREADY MOTORISED
In order to control them with Delta Dore products, and therefore voice control, install a Delta Dore nanomodule. These modules can make any roller shutter motor compatible with Delta Dore.
Small and discreet, they are installed behind the switch, simply by plugging into the existing cables. Once installed, these products make your shutters controllable with Delta Dore home automation solutions and therefore with voice command.
CENTRALISE CONTROL WITH TYDOM
In order to make your installation connected, you will need a Tydom 1.0 or 2.0 home automation box. This box will allow you to control your roller shutters from your smartphone or tablet.
Is your Tydom installed? Welcome to the world of the connected home.
ASSOCIATE YOUR INSTALLATION WITH THE VOICE COMMAND
Get a speaker equipped with Google Assistant and link it to your Tydom installation. Discover our tutorial on how to associate it with Google Assistant.
Once the association is complete, all you have to do is name your equipment and rooms to use the voice control of the shutters.
Would you like to access the installation described above?