NEW
Published on 19/07/2021
The Tylock smart lock, the gateway to your home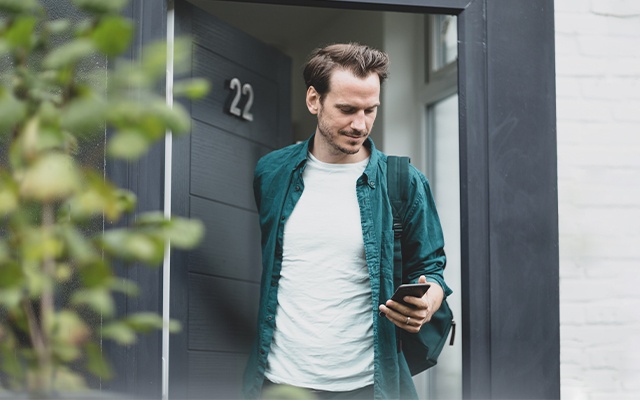 Besides making your life easier, a smart lock allows you to control access to your home even when you are not there.
Tylock : everyday simplicity
Who hasn't searched for their keys as they were leaving home? Well, now you can forget about them for good, because with a smart lock you don't need them anymore. To open or close your door, you use your smartphone, fob or an NFC card.
You can also manage access to your home remotely so that, without moving, the delivery person can leave your package, the technician can take care of your boiler's maintenance, your cleaner can do their job, or the tenants of your vacation rental can enter when they arrive.
The dedicated Tylock app is free to download, and has no subscription cost.
Take a look at the brochureTake a look at the brochure
Tylock : Tailored rights of access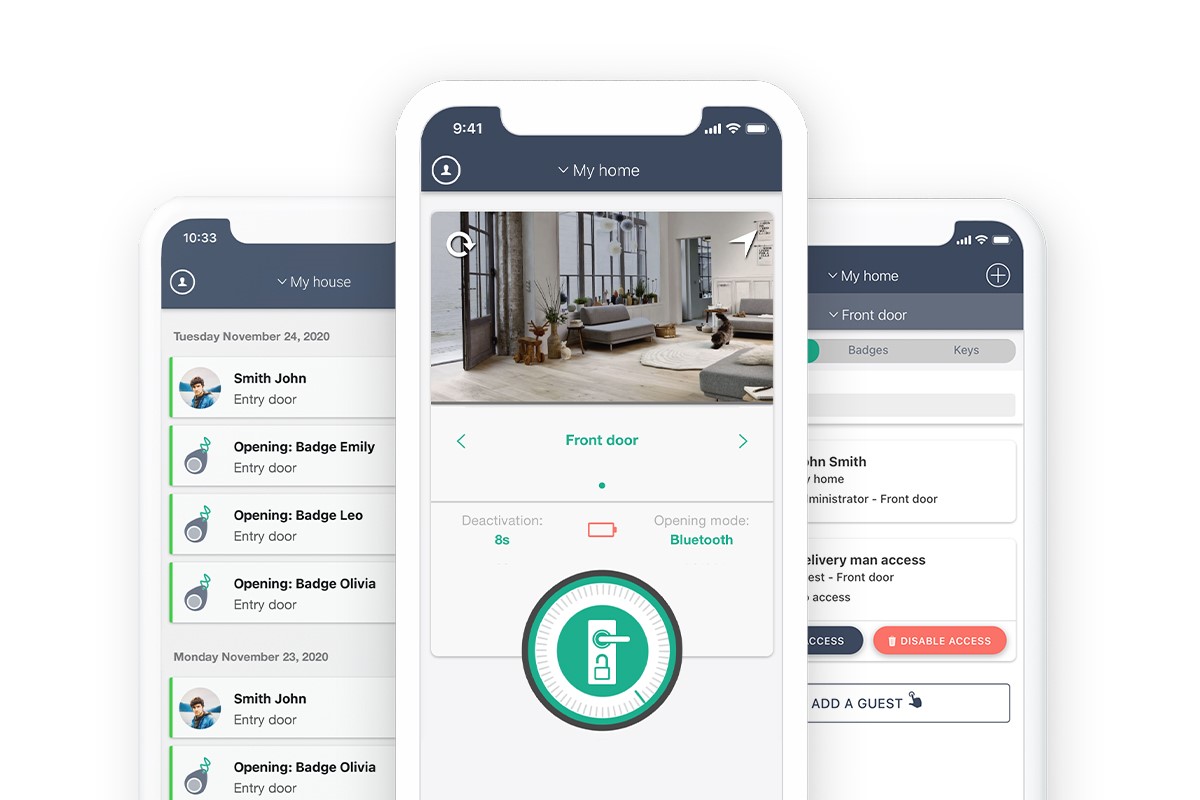 You make the decisions and stay in control at all times. You can give permanent or temporary access rights to users who will use their smartphone, fob or an NFC card, according to your choice, by means of a dedicated code.
You can see the history of the actions performed and you receive a notification on your mobile reassuring you that your teenager is back home !
Tylock : Secure access
Double action for double security.
- Hold your smartphone, fob or NFC card up to the lock to activate it
- Turn the knob to unlock the door and open with the handle.
Security is further enhanced by anti-drilling protection of the cylinder and AES 256-bit data encryption.
Tylock : Easy integration
No matter what type of home you have, whether new or old, Tylock plays its part. The smart lock is designed to adapt to the majority of symmetrical and asymmetrical single-point or multi-point doors, and can be installed in place of an existing cylinder.
It can be configured quickly using Bluetooth, thanks to its dedicated application.
You can add additional items to your installation at any time with additional fobs or NFC cards, emergency key, etc.
Tylock has  two year warranty and its battery life can last up to two years, depending on usage.
To find out more, please consult our FAQs.
Visit our e shop to check out the various Tylock offers and accessories.