NEW
Published on 04/10/2021
Alarm and cameras: the winning combination, for your peace of mind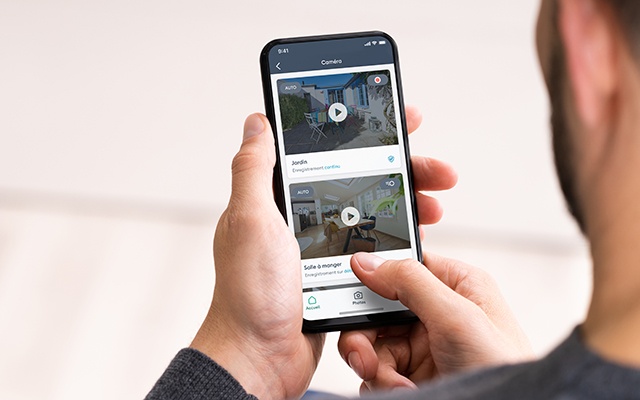 And what if your alarm and your smart surveillance cameras could be controlled together? 
Now, with a single action, your Tyxal+ alarm and your Tycam 1100/1200 cameras can be synchronised when your system starts or stops monitoring. 
The winning combination
Your wireless alarm Tyxal+
Thanks to your Tyxal+ security system, you know that you are well protected.
Everything dear to you is monitored, and you need not have the slightest concern.
Your smart cameras Tycam 1100 et 2100
With Tycam 1100 and 2100, you can keep an eye on what's going on at your home, even when you are away, and you can take action remotely if necessary.
Your indoor Tycam 1100 camera alerts you in the event of an attempted intrusion within its range of detection.
Your outdoor Tycam 2100 camera, installed well in view, provides an initial dissuasive effect. And you can rely on non-stop surveillance, day and night.
The alarm and cameras are synchronised, and you control them together: a high-level smart security solution.  

The smart advantage of a unique application 
By downloading the free Tydom app onto your smartphone, you can control your entire smart home.
Your entire installation operates without any added cost, subscription or additional service required (compatible with version 4.1 of the application for Tyxal/Tycam synchronisation).
In the event of a security system alert, you are immediately notified on your smartphone, with a photo also provided.
Instantaneous response 
Thanks to the Tydom application, you can act quickly in any situation:
Visual and audible verification of all events, allowing you to rule out false alarms or take appropriate action
Viewing of the video recordings from your indoor and outdoor Tycam cameras, which activate automatically in the event that an intrusion or damage is detected
If necessary, remote triggering of the powerful Tyxal+ siren (109d dB), for an immediate dissuasive effect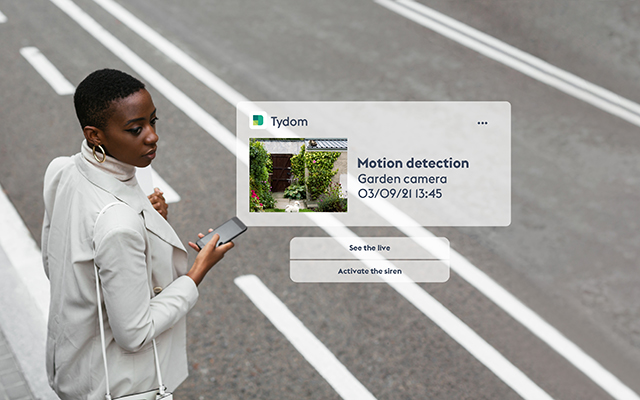 Easy remote access 
From your smartphone, you have 3 options by which to enter your user code:
Entering your code
Reading your fingerprint (Touch ID on Android or iOS)
Facial recognition (Face ID on iOS)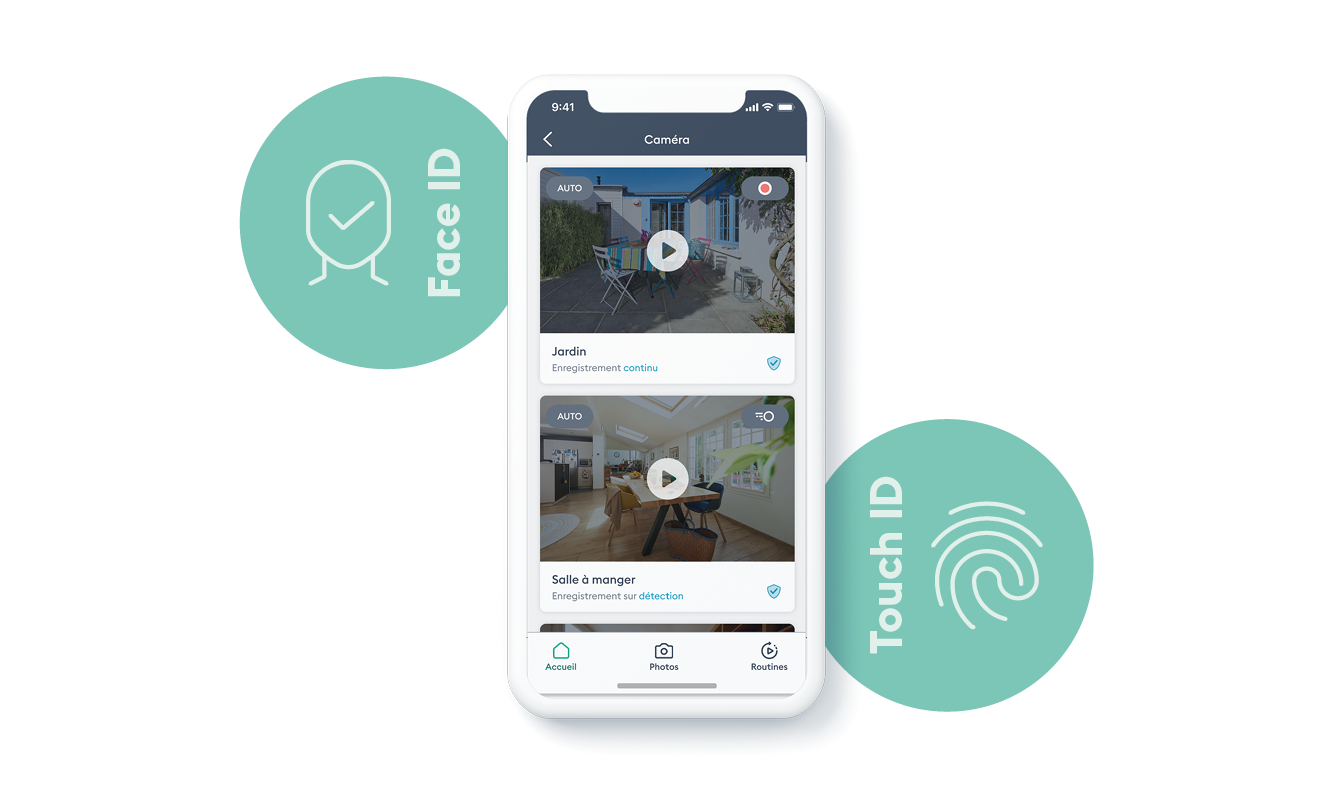 Good to know 
If you are equipped with a Tyxal+ alarm and/or one or more Tycam 1100/2100 cameras, the synchronisation of the two systems is compatible with already installed products!
It is therefore incredibly simple to upgrade your installation.
An FAQ section is available - do not hesitate to consult it. 
To benefit from the full potential of smart security and a tailored configuration:
Place your trust in our network of installers/advisersPlace your trust in our network of installers/advisers